The Bay Area Residential Contractor for Quality Remodels and Renovations
Welcome to Blue Dog Construction & Renovation
Blue Dog Construction & Renovation is California's premier renovation and construction company specializing in green building, interior and exterior home renovations, remodeling, and additions. Located in Berkeley, CA, we have served homes and businesses in the neighborhood and surrounding areas for decades. We are dedicated to quality construction using high-quality materials that stand the test of time.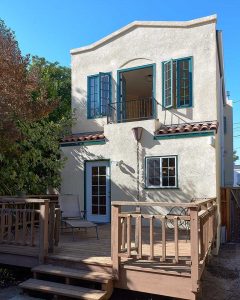 Dedicated to Quality
Our clients are discerning and care about using the highest quality materials within their budget. They are looking for a company that will take the utmost care in executing every stage of their building project. If this sounds like you, you have come to the right place. At Blue Dog Construction & Renovation, we work to ensure that at the end of every project, our clients are thrilled with the outcome and excited to use their remodeled space. Our mission is to inspire our clients and fulfill their dreams through our dedication to quality and excellence.
Certified Green
Blue Dog Construction & Renovation is a certified Green company and a member of the California Green Business Network. In addition to tracking our waste and recycling practices, we build eco-friendly solutions into our construction process. For our efforts in Green building, we have received several awards, including "Best Green Building Company in the San Francisco Bay Area" (2016) by BUILD, and the "California Most Sustainable Company of the Year" (2019) by Time Magazine and CNN.
Contact Us
Our team is professional, courteous, and thorough from the point of first contact to the delivery of your project. Whatever your home improvement needs, our team will expertly guide you through the process, from design to building and installation. Contact us today at (510) 260-6058 or fill out our convenient online form to get started.