Here's What to Expect When You Enlist our Services
If you have decided to hire us, you have made the good decision to improve your home by adding an extension or a deck to your house or renovating a bathroom or kitchen. During the project, you can expect clear and honest communication, and regular meetings to discuss progress and any hold-ups.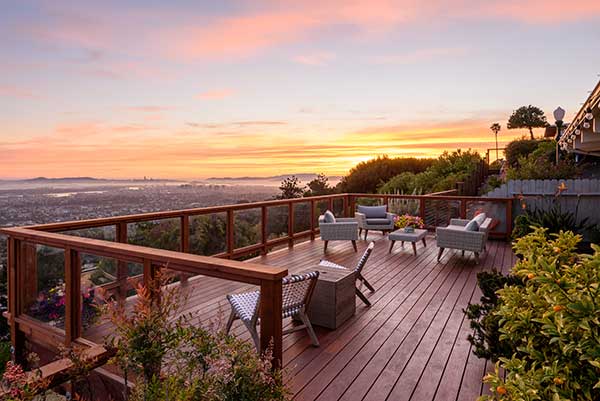 Site Visit and Initial Consultation
Our process begins with a site visit and a discussion where we establish your goals and assess whether we are a good fit for each other. This usually depends on several factors including your project budget and proposed timeline. We highly recommend that our clients have a budget in mind as well as a reasonably clear idea of the scope of work involved before we begin assessing the potential costs of the project.
Budgeting and Bidding
The budget should be communicated to us as soon as possible. In many cases, we can determine if we can fulfill your budget expectations before starting the process of bidding for the job. Our bidding process involves ascertaining actual projected costs and including items we believe we will have to tackle, even if they are not explicitly called out.
A good example can be seen in the addition of new shear walls on the ground floor of a second-story building project. Often, engineers will introduce shear walls in the plans of the existing part of the house. Although on occasion these can be straightforward, the rule is that we have to somewhat alter the framing to accommodate these. This can rack up unexpected additional costs which become frustrating during the construction process. We prefer to include a sum for tackling these situations, which is then redeemed back to the client in the unlikely event of us not having to deal with them. This avoids change orders which can become very expensive. To maintain a standard of quality, we will never submit a low estimate just to stay within your budget.
Second Consultation and Line Item Review
Once we have submitted an estimate, if it is acceptable to you, we will sit down together again and go over the line items in the estimate. As a rule, it will include all the individual components of your project. For example, a bathroom renovation project will include prices for faucets, toilets, and even a vanity. These prices are placeholders to give you the full picture of your overall costs. If you prefer, you are welcome to shop and purchase your fixtures and fittings by yourself.
A Note on Scope Change and Cost
It is important to note that one of the leading factors of increased costs during a project is changing client wishes. Sometimes patrons want an additional window or door, or some extra tiles installed. Some decide to refinish all the house floors or paint additional rooms. Whatever the case, this usually adds costs that were not part of the original bid. In ideal situations, therefore, we tell clients that our initial building costs should be about 85% of their total budget, to allow room for the extra costs.
Contract Signing and Commencement
Once we come to an agreement, we will sign a contract and set a start date. Our first day is usually spent "mobilizing", which involves bringing tools to the job and putting up partition walls with plastic barriers to protect the areas where we will not be working. This would include putting down floor protection, etc.
Demolition or stripping out is usually the first step. On larger projects, where the house has to be lifted, that might include shutting off water and power early. In some cases, additional costs may come from companies like Pacific Gas and Electric (PG&E) if they decide not to approve the temporary power solution we provide.
Contact Us
You can count on us for clear and honest communication as we carry out your home renovation project. Contact us today at (510) 260-6058 or fill out our convenient online form to get started.