We are currently working on a number of new projects. One of the main ones is a passive house in the heart of Berkeley. The house is being fitted with a rain water recovery and storage system as well as a grey water system. It will also feature an HRV (Heat Recovery System) as well as passive house-style sealing of the outer building fabric. The interior framing has been strengthened and modified to suit current earthquake safety standards.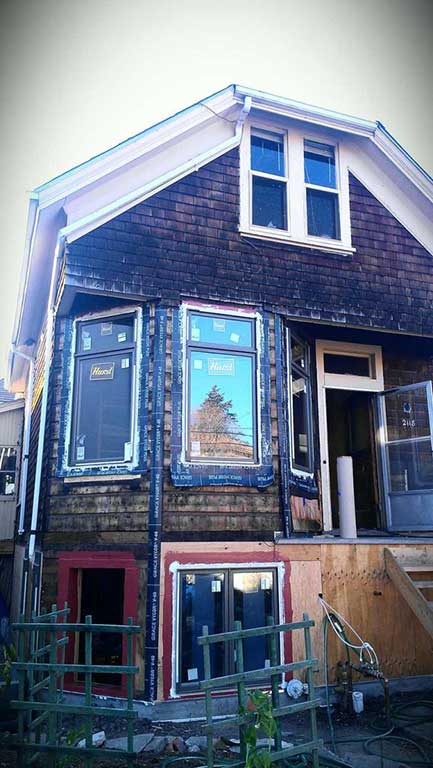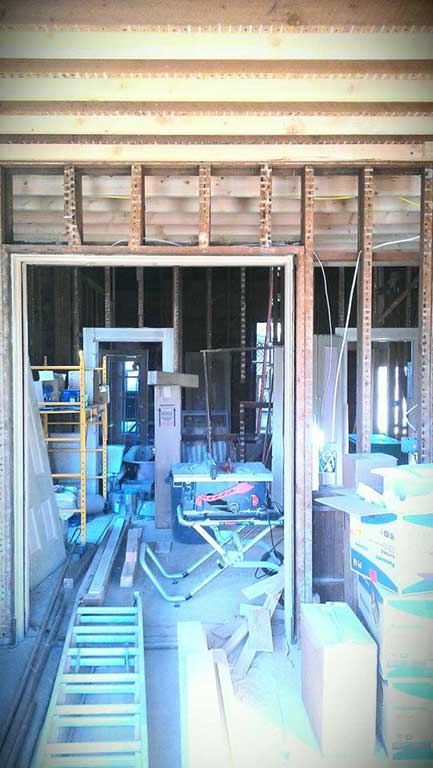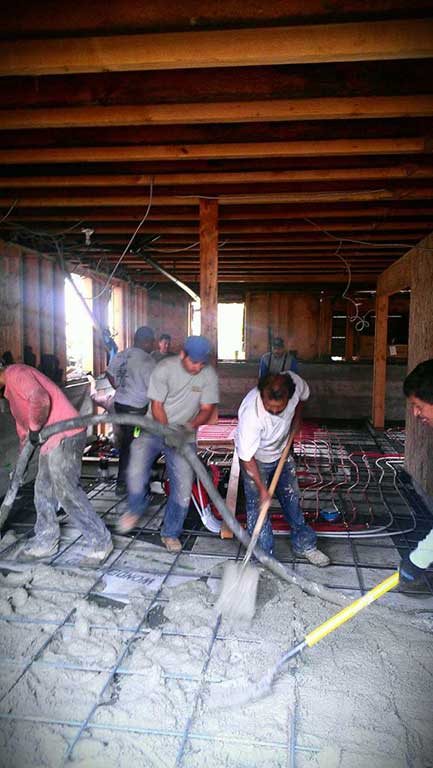 The slab was also insulated using foam glass insulation and fitted with a radiant heat system.
Another project we have just started is the renovation of this church located in the heart of Berkeley. We are restoring the exterior façade on all four sides of this historic building.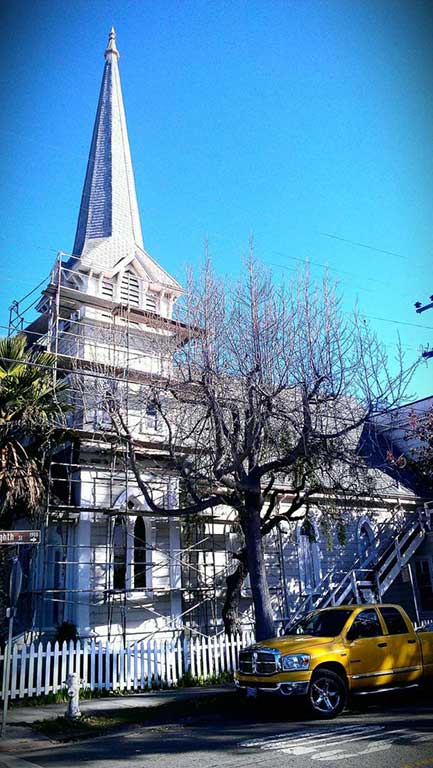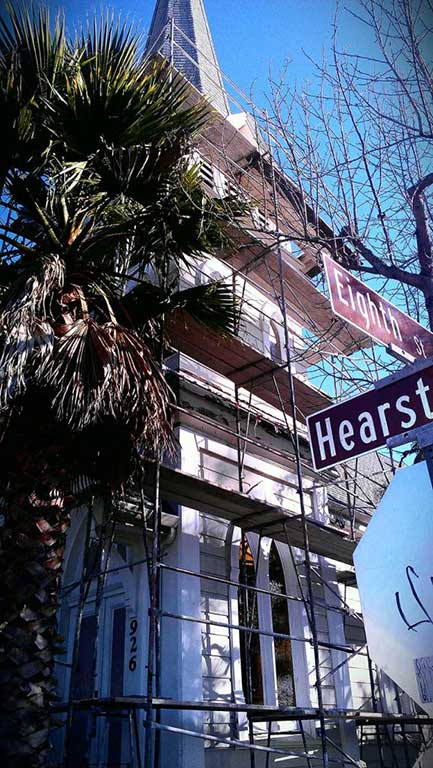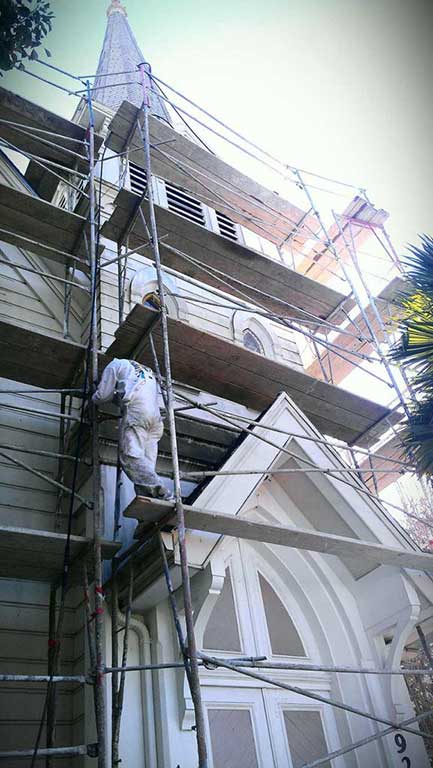 The flat roof and flashing on all promontories has been redone